The render cleaning process is a mystery to many people out there. And if you've done even a small amount of research into it, you'll be inundated with the usual:
"STOP. Rendered surfaces are delicate and even a light mist can easily damage the render beyond repair."
Whilst it's true that a rendered surface needs a little extra care - it isn't made of glass. It's designed to act as a protective barrier for exterior walls. It's tougher than you think.
Still, with a topic like 'cleaning render with bleach', it can be a little jarring. We all want our render clean, but not if it's going to break down the first line of defence against moisture for our house, right?
Here at RenWash, we're experts in all things render cleaning, including using bleach (or sodium hypochlorite as we call it in the trade) to clean render.
And today, we'll put your mind at ease by explaining what cleaning chemicals we use and why, how effective they are, and how we use it safely to ensure your render, local environment, and everyone around the bleach come to no harm.
Can You Use Bleach To Clean Render?
YES! (And thank goodness you can, or else this would be one ridiculously short blog post).
Render cleaning requires different cleaning chemicals:
algaecides
biocides
surfactants
commercial degreaser
and yes, sodium hypochlorite (bleach)
But when is bleach used in render cleaning?
Well, predominantly during a process known as soft washing. Not sure what that is? Few people are, but if you want to understand how and why bleach is used in render cleaning, you're going to want to listen up...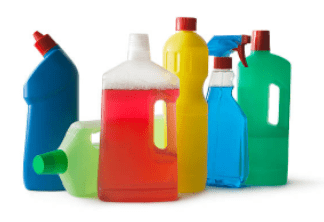 Soft Washing Explained
Soft wash is a gentle low pressure washing render cleaning technique that's used to clean render of organic matter and biological growth.
Soft washing is so effective at what it does, because it focuses on mixing different chemicals together to kill, rinse, and clean different messes from your render and surrounding surfaces. Other techniques, like jet washing, rely on high pressure washing with hot water - which is terrible for rendered surfaces because it will damage the render.
So instead, sodium hypochlorite is used.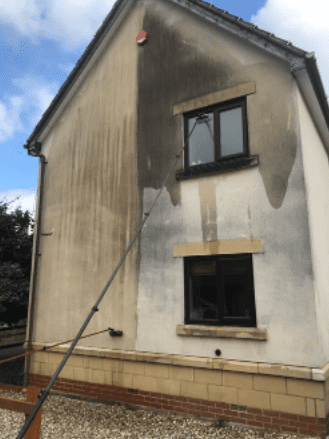 Messes Bleach Can Handle
If bleach is used for soft washing, what type of 'biological growths' can it handle?
In other words, what can bleach kill and clean so effectively?
green algae growth
red algae growth
lichen
moss
mould spores
black mould
green mould
fungus growth
dirt
stubborn stains - black staining, red staining, and all other stains from environmental pollution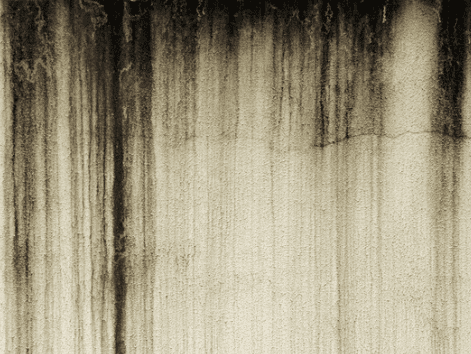 Causes Of Biological Growth
As property owners, you're probably wondering why most renders end up with extensive discolouration because of these biological growths and if there's anything you can do to stop it so you don't have to re render or hire a render cleaning company like ours to handle the stains and messes for you.
Unfortunately, there's not.
Biological growths develop over a few years because of natural moisture and environmental pollution. Any outside surface is at risk of biological growths, and prevention isn't possible.
Instead, you have to look to render cleaning to treat the issues and restore the appearance of your clean render once more.
Different Types Of Render Cleaning Methods
Here at RenWash we use a range of render cleaning methods:
jet wash - pressure washing with a pressure washer (not suitable for render unless using a VERY low pressure)
DOFF - stone cleaning using steam clean
TORC - aggregate, air, and a little water used to clean brick and wood
Soft washing - which you're now an expert in thanks to us
We also offer other cleaning services, but we highlight these main ones to answer the question below...
Do These ALL Use Bleach?
No, jet washing, DOFF cleaning, and TORC cleaning don't have a drop of bleach in sight.
Why?
Because they don't need it. They all rely on other methods to get results: steam clean, sheer power, or aggregate to blast away messes, staining, and dirt.
Bleach is just another way to get results.
Knowing When Bleach Is Best
It's not always the case that sodium hypochlorite is the best method, but to clean render that's covered in mould, algae growth, and other organic matter, it is.
It's our job at RenWash to pick the best tool for the job. And for organic growth problems, you can't get better than soft washing render with strong bleach, a little detergent, water, and other chemicals as necessary.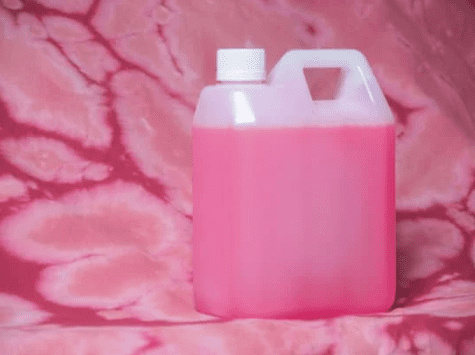 How To Be Safe When Soft Washing Render With Bleach?
Sometimes bleach is necessary - we think that's pretty clear now. But that doesn't mean we aren't aware of the fact that it's hazardous.
We don't use it for the heck of it, and when we do, we make sure we do it in the safest possible way.
Personal Protection
First off, is personal protection.
We make sure we use the latest personal protective equipment to ensure we don't spray ourselves when cleaning.
That means masks, overalls - the works.
That way only renders suffer the wrath of our cleaning solution, and we stay perfectly safe whilst we work.
We don't just look out for ourselves at RenWash, though.
Your safety, your family's, your customer's - they're all important to us - so we simply spray with care.
Excellent results delivered safely.
That's what we stand for.
Plant Protection
If there are plants surrounding your house or property that may be accidentally affected when we clean render using bleach, then we take all necessary precautions to protect them.
Plant wash is our first method. By using a plant wash to neutralise any chemicals that may get on it, you can prevent the plant from ever being adversely affected.
Being careful as we spray is another method we use. We want to alter the appearance of your render surface and wall, but we don't want to harm your local ecosystem.
If there are plants in the vicinity of your house or property that need protecting, they will be. GUARANTEED.
Waste Wash Water Disposal
Another way we care for the environment when using potentially harmful products like sodium hypochlorite is with our waste wash water disposal.
You CANNOT pour waste wash water with chemicals down storm drains in the UK. Which means we need to collect the waste wash water and dispose of it according to local guidelines.
That means we're mindful of where every drop drips, and we make sure it's taken away responsibly.
Our waste wash water disposal system is foolproof, so your local ecosystem will be completely safe.
Very Light Jet Wash Approach
Finally, we use a very light jet wash approach when using bleach in our soft washing cleaning solution.
Our job is to rinse your walls, not blast them. And this serves two purposes:
Your render is safe. The surface won't be damaged by the pressure of the rinse and the process is designed to keep render surfaces free from damage.
That potentially harmful cleaning solution we're using? It goes only on the surface we want to treat, and nowhere else. That means your house/property is sprayed, but nothing else is.
If we went in all guns blazing, the damage would be astronomical to your property, render, and local environment.
But with our stringent health and safety measures, you don't need to worry.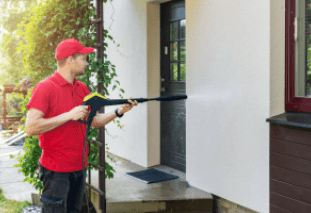 A Note On DIY Render Cleaning With Bleach
The reason we've spoken today about cleaning render with bleach as if we're doing it for you is because we HIGHLY RECOMMEND you call in the professionals for work like this.
Trying to do it yourself will almost certainly lead to damaged render, harm to your local ecosystem, or harm to yourself.
For your health and safety, please call in the professionals.
Knowing How To Mix A Cleaning Solution That Works
If you are going to listen to our advice above for just one reason, make it this one:
Mixing chemical cleaning supplies is dangerous if you don't know what you're doing.
Thankfully, we have the training and expertise to take care of that when we create a cleaning solution that works for you. We mix together our own solution on site - containing the products your render needs to get cleaned up - so it delivers top results each time.
We tailor each cleaning solution to each job, so we can treat the walls of any property exactly in the way it needs.
Why Is Bleach So Effective At Cleaning Render?
But why do we use bleach at all? What makes it so effective at render cleaning?
Its power.
Sodium hypochlorite is one of the strongest chemicals when it comes to killing biological growths. The reason we use it for softwashing is simple: it's the best tool for the task.
And it gets it done quickly.
No other chemical transforms render in the same way.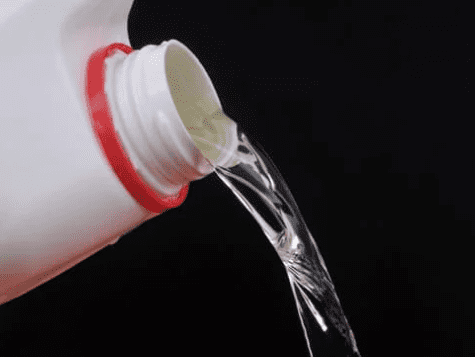 Which Rendered Surfaces Can Bleach Be Used On?
Despite our myth busting at the start of today's post, there's no denying that render is still delicate.
So which type of render can a soft wash cleaning be used on?
coloured render
lime render
pebble dash
k rend
monocouche
tyrolean
Essentially ALL the leading manufacturers in the render world. If the render can go on your walls, then it can withstand gentle softwashing - bleaches and all!
And if you're unsure, just contact us today. We'll be able to talk you through our process and let you know if our cleaning process is unsuitable for your render.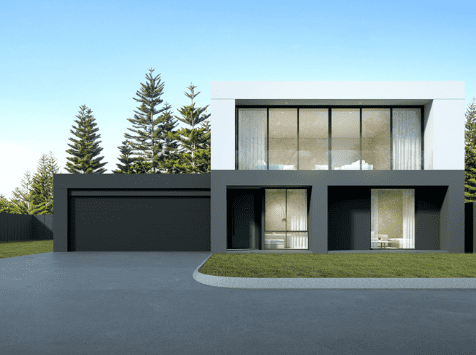 Is Bleach Always Necessary?
Earlier, we said that bleaches are the best chemical for the task whilst trying to kill organic matter like mould, red algae, green algae and lichen, for example. You can also check out our post on how to remove green and red algae from walls.
But bleaches aren't always necessary.
Alternative Cleaning Chemicals
biocides
algaecides
and surfactants
Might all be enough to clean your render. It really just depends on the problems and how bad they are.
And when the cleaning mixture calls for it, sodium hypochlorite will be added too.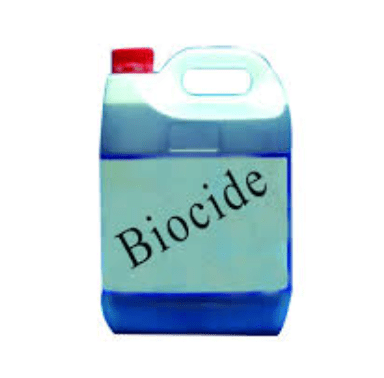 Jet Washing Render Alone
Sometimes chemicals aren't necessary at all though.
If you jet wash on the very lowest setting - fan - then this alone may be enough to remove dirt and organic matter.
Although this call is best made by a professional who knows how to effectively clean render in the safest and fastest way.
Why Soft Wash Is The Cleaning Hack You Wish You Knew Before
The reason softwashing is so popular right now is that it transforms render with none of the maintenance or constant upkeeps costs of paint.
So often we see people buying paint to cover up the render on their walls as a way of refreshing the surface. But A) this doesn't deal with the algae and other organic matter beneath the paint on the walls, and B) it will cost far more in the long run to keep that paint looking fresh.
The answer?
Softwashing.
It transforms the look of your home, instantly increases curb appeal, and kills organic matter at the source, delaying its return for up to a few years. Show us outdoor paint that can deliver the same results, and we'll show you a made up product!
Staining, organic matter, and regular dirt can all be dealt with here, refreshing the surface of your render wall instantly - and you don't need to buy any equipment or products.
We take care of it all for you.
How We Can Help
If you think cleaning your render with sodium hypochlorite/softwashing is right for you, then reach out today.
We can come to your home, whip up a cleaning mixture that's guaranteed to deliver results, and spray your wall, removing staining and killing biological growths as we go. The result?
Render that's like new, for a fraction of the cost of painting and with zero effort.
What's not to love?
Your Next Steps
Don't waste time. If we can help you - contact us today. We can't wait to transform your render and deliver a wall surface that's really going to wow you!
Best of all? We offer a free no obligation quote, so if you decide we aren't right for you, there are no hard feelings.
Yes, here at RenWash, we really are just that nice...